MBRS
Description
REPAIRS, SERVICING, RECOVERY SERVICE

Onsite repairs and servicing when it's convenient for you
We'll come to you to keep you riding!
We offer a Collect & Return service to fit in with your diary, same day turn around. We'll pick up before you leave for the day, we'll then return your fully serviced bikes when you get home at the end of the day!
Avoid the danger and hassle of riding a bike in need of repair, or even riskier transporting a bike on your car
Make sure you save this number into your mobile phone right now... 07736674410
If you ever have a bike related problem whilst out on a ride and you cannot continue, simply call MBRS from your mobile phone.
We'll ask you for your location or whereabouts, if you're in the middle of nowhere try and identify some land marks or large structures to help us locate you. For the best solution please ask a nearby building or property for their postcode and address.
We welcome all enquiries and pleased to answer any questions you may have.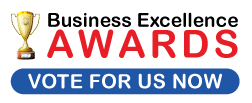 Testimonials
I used MBRS to service my bike at my home, it was great. very easy to arrange and a good service too. good value too.
Add a testimonial
Events
No events yet.
Add an event