Description
The Latin word 'orsus' means an initiative, beginning or undertaking and this encapsulates the purpose of our work;

'helping people to take the initiative and to find new beginnings for themselves or their company'

At Orsus we strongly believe that every person and every company is unique and our role is therefore to help people clarify their goals and overcome barriers so they succeed in the most effective way for them.

Orsus Coaching works with individuals to help them make changes to their lives. This could include gaining understanding or self-belief to improve a specific skill, or something which impacts all aspects of their life, such as building confidence or self-esteem. Orsus also help people stop smoking, get rid of phobias or change habits.

Orsus People Management works with businesses and managers to ensure their employment practices are both legally compliant and effective. This covers all the usual personnel activities as well as mediation and conflict resolution. We can develop employment documents, advise on specific issues, or work with a manager to improve their people management style.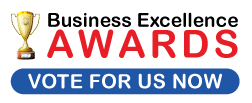 Testimonials
The aim was for me to feel confident about attending networking sessions. In fact, I haven't been to a specific 'networking group' as I have other things to do with my marketing before I am ready, if indeed I decide this is the best activity to be doing. However, I have been to quite a number of events - CIPD workshops, training sessions, reunions - that would previously have filled me with horror and apprehension. I would typically see myself standing around on my own, feeling and looking uncomfortable and not talking to anyone, which is exactly what happened. Now, I find I am in conversation with someone almost immediately, and I actually look forward to who I'm going to meet this time. And of course, I am doing some useful networking! It's like magic.
Orsus and Liz Jones come highly recommended for coaching and hypnotherapy. I found the whole experience very relaxing, enjoyable and uplifting.

Liz helped me feel at ease which was great for exploring the benefits that coaching and hypnotherapy could offer me.

Through a series of sessions, over the phone, by email and in person, Liz managed very naturally to help me identify and get clarity on what I wanted to achieve.

Discussing some of the reasons behind my feelings was also a very useful experience, which added depth to the sessions and continues to help me on a daily basis.

If you're considering coaching or hypnotherapy, I can thoroughly recommend Liz. Throughout the process, her approach helped me feel comfortable and confident so I could achieve my goals.
Add a testimonial
Events
No events yet.
Add an event
Vouchers
The following voucher is in PDF format. You will need to install PDF viewing software if your computer does not already have it. We recommend Foxit Reader or SumatraPDF; both are free downloads.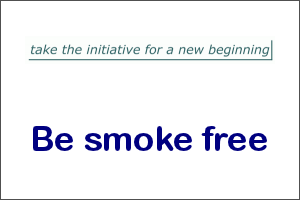 To take advantage of the offer, click on the voucher and then print.
Stop Smoking
You can be smoke free in just a few weeks by following the Orsus smoking cessation programme.

The programme uses hypnotherapy and practical techniques to help you overcome your own personal barriers to becoming a non-smoker – and staying that way.

The first step is to arrange a free, no obligation consultation. This usually lasts around 30 minutes and can be in person or by telephone. This is a great opportunity for you to find out more about the programme.

How does it work?

The Orsus smoking cessation programme is based on hugely successful methods which have already helped thousands of people to give up smoking for good.

The hypnotherapy session itself lasts 90 minutes and will focus on the particular issues and motivations you have identified. Prior to the session you will complete a questionnaire which asks about things such as why you began smoking, what you find particularly difficult about giving up and what motivates you to give up, as well as what activities you enjoy and what is important to you.

So if you are committed to your life as a non-smoker, contact us to find out more.

"hypnosis is the most effective way of giving up smoking"
New Scientist magazine, October 1992

Liz Jones, founder of Orsus, is a fully certified Practitioner of Hypnotherapy and Master Practitioner of Neuro-Linguistic Programming and has a Certificate in Personal Coaching. In addition, she is currently working towards a BSc (hons) in psychology which will be completed in 2013.

She has successfully worked with a variety of people whose desired outcomes ranged from increasing their overall self-esteem, to being more assertive at work, to deciding whether to move house. She has personally benefited greatly from NLP coaching and enjoys helping others to resolve issues and achieve their potential.
People Management
Businesses rely on the performance of their employees to ensure customer demand is satisfied and the business thrives. But employing people is rarely simple and ensuring staff are motivated to perform at their best can be a real challenge. Add to that the sheer volume, complexity and changeability of employment legislation, and employing people can become daunting and time consuming.

Orsus People Management has the expertise to help. We provide support specifically tailored to the individual needs of your business. We ensure you have all the documents you need to comply with employment legislation without being overburdened with unnecessary paperwork. We also make sure you understand how and when to use the documents. In addition, we can work with you to deal effectively with any specific challenges you may be facing or to minimise the likelihood of such challenges arising.

Orsus prides itself on providing advice and documentation that is clear and meets your needs without being overwhelming. The collaborative and coaching style of advising facilitates managers' learning and allows businesses to make their own decisions based on a clear understanding of risks and consequences. Managers (and business owners) will gain an understanding which enables them to 'fly solo' next time.

Our services fall broadly into the following categories:
• best practice and employment law compliance – providing both documentation and advice for following suitable process,
• mediation and conflict resolution,
• management development – helping managers to improve how they work and communicate with employees and thus reducing the number of issues arising

Liz Jones, founder of Orsus, is a chartered member of the CIPD with strong employment law knowledge. She has worked in both public and private sectors and her human resources career to-date has been extremely varied covering recruitment through to dismissal and everything in-between. She firmly believes that HR professionals should work in partnership with managers to proactively improve people management across the business – thus maximising employees' potential.

She has a great deal of experience in writing employment policies and associated documentation to ensure managers understand how to operate in line with both legislation and best practice. She has also worked with managers to successfully resolve issues with individual employees (such as misconduct, disputes, absence, flexible working requests), and to implement employee re-organisations and redundancies.