Description
Wingbury Courtyard Business Village offers a range of different offices to let within the beautiful Buckinghamshire countryside.
Located in the Buckinghamshire village of Wingrave, just a stone's throw from Leighton Buzzard and Aylesbury, Wingbury Courtyard Business Village is the perfect solution in providing affordable office spaces in a peaceful countryside location with all the amenities which are essential in creating a successful business.
When faced with a downturn in farming over 25 years ago, James and Jennie Henderson decided to convert all of the farm buildings, both traditional and modern, into top class offices. The result is a community of over 120 people working for 27 companies out of 25 offices.
Through the invention of Broadband and good phone communications, the advantages of working in large towns and cities has been lost.
James and Jennie's philosophy is: 'Why not go to work with the traffic going the other way, and experience a quiet environment in the countryside with ample parking and great facilities!'
From the business village, it is only a short drive to Wingrave, which has a general store and post office, including bakery, dry cleaners and off-licence.
The local garage sells petrol and diesel and carries out MOTs, and can provide a courtesy car when necessary.
The village pubs of Wingrave and Ledburn are both five minutes away, and serve lunch and evening meals. The Stag in Mentmore serves Italian food and is only a five minute drive. The famous Kings Head in Ivinghoe is 15 minutes away.
A sandwich and hot food van calls in to the business village at lunch time every day, and a fish and chip van also visits on Friday.
There is bed and breakfast on site, and there are also several available in surrounding villages.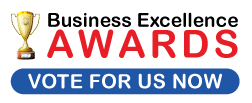 Testimonials
No testimonials yet.
Add a testimonial
Events
No events yet.
Add an event