Three Counties Pawnbrokers
Description
Robert Isley has been trading in Coins, Banknotes, Militaria and Medals for over 60 years and approximately 8 years ago, he established Three Counties Pawnbrokers in Leighton Buzzard High Street, with his Son, David.

Pawnbroking is a simple and fast way of raising money against your own items of jewellery – without having to sell them or the long, drawn out process of form filling. In effect it's the no fuss alternative to banking which many people – from housewives to businessmen – prefer.

At Three Counties Pawnbrokers you can pawn any item of jewellery. This is left as a guarantee against the loan, and kept safe and secure until you come to collect (redeem) it. In return you will receive an instant cash loan based on the weight and quality of the individual item. You will be asked to sign a credit agreement and will receive a pawn receipt which you must keep safe as this proves that you are the owner of the item. For the whole period of the contract you remain the owner of your jewellery.

So, for in-depth knowledge, advice and guidance plus a fair and honest valuation on your jewellery, just pop-in to Three Counties Pawnbrokers, we are pretty sure you'll be glad you did.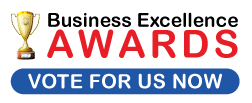 Testimonials
No testimonials yet.
Add a testimonial
Events
No events yet.
Add an event