Description
Hello. Welcome to The Image Garden Photography. My name is Sharron Gibson and I love vintage, quirky, fun and colourful weddings.

I put my heart and soul into photographing couples on their Big Day and my aim is to provide them with a set of creative, stylish and beautiful photographs that tell the story of their day.

I've selected a few of my favourites photographs here, but please do take a look round my website and blog for more information. I look forward to hearing from you!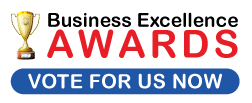 Testimonials
I was so worried you wouldnt get any good photos of me. I should have trusted you more! We love our photos, thank you so much.
Sonal and Andrew, London
Just got back off our honeymoon and we were amazed to find the CD of photos all ready for us. We LOVE them! Thank you. They bought back such a flood of wonderful memories and you captured all the things we missed out on too. Thank you again.
Louise and David, Bexley
What can I say - the photos are simply beautiful. I dont know how you managed to get all the shots you did, we hardly saw you until it was time to say goodbye at the end of the night. Thank you so much. They're just what we wanted.
Claire and Simon, Bromley, Kent
Wow. The photos are stunning. Thank you so much. And thank you for being wonderful on the day. How do you stay so calm with all that chaos around you?! Just brilliant. Looking forward to meeting up to go through the album.
Louise and Jon, Wimbledon, London
Just wanted to say how much we LOVE our weddings photos. They arrived yesterday and we havent stop looking at them! They are simply beautiful; you captured everything that we wanted and SO much more. Thank you. It's going to be hard to choose the 50 we love best for the album.
Emma and Ben, Finchley, London
Add a testimonial
Events
No events yet.
Add an event