Eagle Graphic Printers
Description
Welcome to Eagle Graphic Printers
As a local friendly and well respected Commercial Printer and Designer, we are proud to have gained the respect and trust from our wide range of customers.
Since we were established over 28 years ago, our highly skilled and experienced team are dedicated to delivering high quality service.
Led by John Evans, we welcome all enquiries, large and small, commercial or private projects. We take time with our customers and happy to offer advise if required.
Our range of clients extend from small – medium local businesses, including "The Wedding Courtyard" through to large multi – national clients, including NHS, Police Force, Transport for London.
We hope you will call us for all of your printing and design requirements – our team are waiting to help you.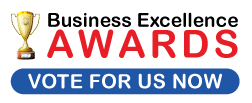 Testimonials
No testimonials yet.
Add a testimonial
Events
No events yet.
Add an event