Description

Friendly Family-run Business
Quality Service
Families Welcome
Wheelchair and Pushchair access
New Menu Available Now

Come along with all the family and enjoy your Coffee & More experience
Probably the best coffee in Leighton Buzzard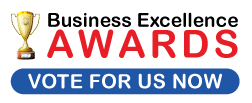 Testimonials
Being a wheelchair user it is impossible to get into certain cafés in town. But easy in Coffee and More because they have portable ramp if needed to get inside and back out. Never a problem getting ramp for you to use. Service always quick & friendly, food very good, coffee is definitely the best in town.
Aways my favourite place for Coffee and bite to eat, great place for meetings too, as its not too noisy. Service is brilliant, I always leave with a smile.
Amazing place! I go there every week and I'm never disappointed!
FANTASTIC SERVICE! Very Professional.
Smashing food & coffee
Very Clean and Presentable.
Best Cafe in Leighton Buzzard without a doubt.
Forget Costa! haha
After one trip here they have best coffee I have ever had and the food was amazing, I now go back every week.
Lunch today was Fab, These are the best Paninis in Town and I should know having eaten in nearly all the Cafes in Town, Service was great very attentive. Every time I walk past the place is busy when the others are empty. Now I know why.
Cant recomment this place enough
I must agree this is the best coffee in Leighton Buzzard. Also the best service I have EVER had in the town. Looked after My Family and me like Royalty.
Some of the best food I have ever eaten.
Great food and loads of room for buggies
Add a testimonial
Events
No events yet.
Add an event