Description
Mama Rosa's offers diners an authentic Italian experience. Chef and owner Franco Brescia comes from Foggia in south east Italy, and has been working in the restaurant industry since he left school. Franco is proud to use his 27 years of restaurant experience to make Mama Rosa's a genuine high-quality Italian family restaurant, named after his mamma. Franco's Italian roots infuse every detail; traditional family recipes passed down for generations ensure a truly memorable dining experience.

Every member of staff is fully trained to guarantee that our service reflects Mama Rosa's dedication to customer care. All ingredients used to create our superb menu are selected by hand to ensure freshness and quality.

Mama Rosa's is available for private hire, and proudly boasts a new VIP/Private Room which is now available for you, for any special occasion.
We will ensure that you can
celebrate in true Italian style.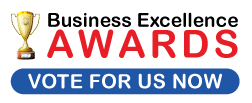 Opening Hours
Monday
Closed
Tuesday
Noon - 02:30 PM
06:30 PM - 10:00 PM
Wednesday
Noon - 02:30 PM
06:30 PM - 10:00 PM
Thursday
Noon - 02:30 PM
06:30 PM - 10:00 PM
Friday
Noon - 02:30 PM
06:30 PM - 10:00 PM
Saturday
Noon - 02:00 PM
06:30 PM - 10:00 PM
Sunday
Noon - 04:00 PM
Testimonials
The only place to eat Italian food in Leighton Buzzard,Big choice menu,excellent food,very friendly staff and good value for money.can recommend it anytime, it has a very warm atmosphere which will make any occasion very special.
A great restaurant with great food & very helpful & friendly staff.
Big Thank you to Franco, Matt and the whole team for making our Friday night perfect..... They helped with every little detail as i made a fool of myself proposing to my fiancée lol....

Thanks again, will be back very soon.
Fantastic!
We have been eating at this restaurant for 3 years now and can honestly say we don't go anywhere else to eat anymore.
For a pizza and a beer or a full blown meal its great quality and affordable, superb food and proffesional service. Reccomend trying.
Thankyou!

I love this restaurant. The food is absolutely 100% authentic, cooked to perfection EVERY TIME. Service is always attentive without being in your face. Always a warm and friendly welcome, great ambience, great food and great value for money. Please keep up the great work. I'll be back real soon.

My first experience of Mama Rosa's was at my stable yard's Christmas do, I'd never heard of it before but was VERY pleasantly surprised. The food was wonderful and the atmosphere great. We have since been back there twice, once with my family who all equally loved it (my dad adored the veal!) and once again with the horsey girls and we again were not disappointed. I would always choose this restaurant over any others locally. The food is wonderful, staff friendly and very reasonable prices!

Add a testimonial
Events
No events yet.
Add an event