The Star
Description
What can we say about The Star? Arguably THE BEST food pub in Leighton Buzzard today?
The pub has been expertly managed for the past TEN YEARS by Father and Daughter team, Bob & Emma plus Mum & younger Sister, Hannah. The family are all backed, supported and ably assisted by their team of warm and friendly, yet professional bar staff.
The emphasis is most definitely on the friendly, family atmosphere and the FOOD, which is all HOME COOKED and FRESHLY PREPARED
from REAL INGREDIENTS!!!
There is no processed, pre-cooked or boil in the bag here, everything is made from fresh, home grown foodstuffs and, wherever possible, is LOCALLY SOURCED and bought from local suppliers like Yirrels Butchers.
The Fruit & Veg is deleiverd DAILY and they also have FRESH FISH delivered, 2 or 3 times each week, direct from Billingsgate Market now, apart from actually catching it yourself, you can't get fresher than that can you?!!
The Star is renowned for serving the best SUNDAY LUNCH in the area with real meat and 4 or 5 fresh vegetables plus a wide range of desserts to compliment and complete the perfect meal.
Because of the versatility of the chef, and the staff, The Star is able to cater for your special occassion and offer a variety of different cuisines, all at the same event so, if some of you like a steak, some want spicy, Indian or Chinese and some want an Italian Pasta dish, this can all be catered for, all you have to do is ask!!
The pub also has full disabled facilities including toilets and access from the front and rear.
There is also a covered, outside seating area to the rear of the pub, sheltered from the main road, which allows for 'Al Fresco' drinking and dining plus of course, the odd smoking of cigarettes, cigars and pipes (does anybody still smoke a pipe?)
The Star - Open for good old fashioned hospitality, great food and a fantastic selection of beers, wines, spirits and soft drinks plus teas and coffees - 7 days and 7 nights - every week.
Why not try 'The Star' on Heath Road soon, we are sure you will have a great time and be going back again, and again...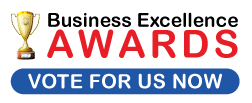 Opening Hours
| | |
| --- | --- |
| Monday | 11:00 AM - 11:00 PM |
| Tuesday | 11:00 AM - 11:00 PM |
| Wednesday | 11:00 AM - 11:00 PM |
| Thursday | 11:00 AM - 11:00 PM |
| Friday | 11:00 AM - 11:00 PM |
| Saturday | 11:00 AM - 11:00 PM |
| Sunday | Noon - 10:30 PM |
Testimonials
No testimonials yet.
Add a testimonial
Events
No events yet.
Add an event