Description
This brand new restaurant has just opened in Leighton Buzzard. It is situated in a unique two storey building that used to be a working fire station.
In the beginning...
To understand us, you need to know Peter Boizot. He was just a schoolboy when he first fell in love with pizza. Later, though, he spent years pursuing this obsession on his travels. So many jobs. So many cities. Except for London, where great pizza just did not exist. There was only one thing to do. PizzaExpress was launched in 1965. In Wardour Street. And in chaos. His Italian oven was too big for the door. So he knocked down the wall. Oven in. Oven on. And so it began.

Two years on, Peter had met Enzo Apicella. An amazing artist. A visionary designer. Two people with shared passions. For beautiful music, stunning design, unique experiences and exceptional food. Decades later, those passions still inspire us. Particularly when we shake things up. Because knowing where you come from is the best possible guide to where you should go next.
Please do come in to see us, the inside of the building has undergone a complete re-vamp and we are sure you will see, and feel the difference.
Hope to see you soon...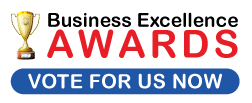 Opening Hours
| | |
| --- | --- |
| Monday | 11:30 AM - 11:00 PM |
| Tuesday | 11:30 AM - 11:00 PM |
| Wednesday | 11:30 AM - 11:00 PM |
| Thursday | 11:30 AM - 11:00 PM |
| Friday | 11:30 AM - 11:00 PM |
| Saturday | 11:30 AM - 11:00 PM |
| Sunday | 11:30 AM - 10:00 PM |
Testimonials
I took my wife and Daughter to the all new Pizza Express in Leighton Buzzard and, WHAT A TRANSFORMATION!!

The decor has been subtlety changed and the restaurant is now a stylish, very warm (yes, I did say WARM!) and cosy, comfortable place to be.

The staff where attentive without being over powering and the service was impeccable.

We were served in really good time, the drinks came quickly and smoothly and the meals followed in perfect time.

The pizza's were cooked to perfection and all the accompanying dishes were of a similar standard.

Also, something I have rarely seen in Leighton Buzzard - the place was HEAVING. We were in there for a good hour and a half and there was not an empty seat in the place also, there were people queuing at the door for most of the night too !!!

I actually went upstairs and down and counted the heads, there were about 110 people sitting, eating & drinking and generally having a great time.

We will definitely be going back to Pizza Express - WELL DONE to the company and all the staff, you have done, and are doing a great job. A fantastic addition for our town centre, well done and keep up the great work.

Vince Garvin
Add a testimonial
Events
No events yet.
Add an event
Offers
just a 'Taster' for you to see what offers we are running today, for full details of these and all of our offers, please visit our own website by clicking the link at the foot of this page, thank you.



Starter, main and a drink for £10
Monday to Thursday just got better, with our working week offer - 2 courses and a drink for £10. Available Monday to Thursday until 25th October 2012. Restaurant and date exclusions apply.


Weekend offer - 3 courses for £12.95
Get the gang together over 3 courses for £12.95, made-to-order by our skilled pizzaiolos. Available on Fridays, Saturdays and Sundays. Restaurant and date exclusions apply.

£5 American Hot
Available Mon - Thurs until 1st November 2012. We add a discretionary 25p charity donation to the price of your American Hot pizza. Ask a team member if you'd like this removed from your bill.