Description
Two local Sicilian sisters (hence the name - Sorelli is Italian for Sisters), Jo and Fina have come together to produce a fantastic cafe / coffee shop / eatery in the High Street, Leighton Buzzard.
The two ladies were brought up with very strong Sicilian roots and the whole family have spent generations toiling the land back home giving the girls a natural understanding of great food, great wine and great service, couple this with the great decor and warm, comfortable surroundings - you can rest assured that a great time is waiting for you when you make your visit to Sorelli.
The menu incorporates perectly prepared breakfasts, great coffees & cakes, brilliant sandwiches, pannini's and ciabata's plus, freshly cooked pasta's with amazing sauces, all of which can be made smaller for the kids (Sorelli are very family friendly).
The premises are licensed and have a selection of wines and beers plus all the usual soft drinks are availble too.
So, for great coffee's, breakfasts, a mid-morning snack, a light or a full blown lunch or afternoon tea, all made to order with fresh, locally sourced ingredients, served with a smile in wonderful surroundings, you simply MUST visit Leighton Buzzard's premier eatery - Sorelli, cafe, coffee shop and eatery in Leighton Buzzard, we are sure you will be glad you did.
* Take away menu also available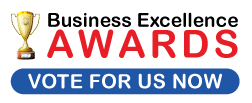 Opening Hours
| | |
| --- | --- |
| Monday | 09:00 AM - 04:00 PM |
| Tuesday | 09:00 AM - 04:00 PM |
| Wednesday | 09:00 AM - 04:00 PM |
| Thursday | 09:00 AM - 04:00 PM |
| Friday | 09:00 AM - 04:00 PM |
| Saturday | 09:00 AM - 04:00 PM |
| Sunday | Closed |
Testimonials
I love going to Sorelli Cafe for the lovely food and customer service. I particularly love the Chocolate & Lime Cake!
I would most definitely recommend anyone to pay a visit to Sorelli, this is no ordinary cafe and you will not be disappointed. Ambience, staff, food, service and of course, the food, are all FANTASTIC, a wonderful place, well done and thank you.
We are soon moving to LB from MK, and have been checking out restaurants and pubs etc. We had a cooked breakfast , great taste, best coffee ever, we certainly will be calling back, well done to all the girls at Sorelli
We had the reception for our daughters christening here. The location was perfect with the ceremony at All Saints. The food was delicious and the price was very reasonable. 50 people were easily accomadated
For an italian... this is the best you'll get this side of the UK!
Having seen it online was intrigued, decided to try it with my son when visiting. Very good, my soup & his sandwich were delicious, will definitely be back when I move to LB in March!!
Well, about time too, Sorelli, a great cafe in Leighton Buzzard. Just what the town needed.

Great food, Great atmosphere and run by three great Italian sisters who really do cook with passion xxx
Brilliant place. I first visited it with my partner in the first week they opened and we've been frequent customers ever since. The food is superb and so are the drinks, the staff and the atmosphere.
I recently organised a surprise birthday party for my girlfriend, and after looking around decided to hold it at Sorelli. The staff there could not have been more helpful and accommodating to our requests, preparing a fantastic buffet at a very reasonable price as well as being great hosts while we were there. Everyone commented on the quality of the food, the lovely surroundings, and just how great the staff were.

All in all, the party went fantastically, and I have everyone at Sorelli to thank for a very memorable evening.
My partner and I visited Sorelli on Sunday 2/12/2012. All the staff were extremely hospitable and welcoming. Good service with a smile is hard to come by these days but on Sunday there were smiles all round.

The food was lovely. I had the mushroom lite bite with a mince pie for desert. My girlfriend had the chicken soup with toasted a tea cake for desert.

Our experience was perfect and I would recommend Sorelli to anyone considering giving it a try of just passing by...

I wish there were more places like this... great going guys... please keep up the great service!!
Wonderful, great coffee, great service, great atmosphere. Is this the best place in town ?

I think so - go there and try it, you'll love it.
Lovely cafe', friendly atmosphere and great coffee.
A lovely cake and coffee experience! Just what the doctor ordered after a shopping expedition on LB highstreet. Can't wait to try something more from the lovely looking menu!!
I like sorelli because my mum works their and the bacon sandwich I had was really nice
Went into Sorelli's on the day it opened. Beautiful italian decor, great staff, very relaxed and lovely latte. Definitely be back very soon :-)
AND, it was the best bacon sandwich I've ever had.
Went into Sorelli today, what a lovely place indeed it is, lovely decorated and staff nicely dressed and very polite. I ordered a nice bacon sandwich and a pot of tea. I asked for brown sauce for my sandwich and was presented with a very nice little pot containing my brown sauce, very nice touch indeed. I will defo be visiting again along with friends and family for sure to sample alot more of their lovely menu.
Went into Sorelli this morning ans was greeted properly by a very nice young lady who was polite, friendly and efficient. My drinks order was taken straight away and it arrived at the table just a few minutes later. My food order was taken at the time of drink delivery and that too was brought to my table in what seemed like just a few minutes.

The food was superb (I had the home made soup and then a bowl of pasta) followed by a perfect espresso.

All in all, great service and great food served in lovely surroundings and all at very reasonable prices too!!

Well done the ladies at Sorelli, I'll be back.
Add a testimonial
Events
No events yet.
Add an event