Barringtons
Description
Pleasant cosy atmosphere in congenial surroundings, offering an extensive menu for clientèle to enjoy with seating capacity for approx 40 persons and outside seating in pleasant garden area for the "good weather".

A fully licensed café/restaurant, offering high quality, home-made and cooked dishes to suit all palates, ranging from traditional breakfast, morning coffee, hot or cold lunches, daily specials, afternoon teas and cakes.

We also offer on the premises function facilities for small gatherings, i.e. birthdays, anniversaries, christenings, Christmas get togethers etc.

Outside catering for any occasion functions. On a more sombre note, we specialize in discreet funeral teas.

Celebration and novelty cakes are made to order on the premises.

Our take-away bar offers a free local delivery with no minimum order charge.

Business lunches are our speciality, from one person upwards.
We also provide FREE WIFI for the use of all customers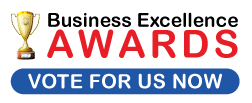 Opening Hours
| | |
| --- | --- |
| Monday | 07:00 AM - 04:00 PM |
| Tuesday | 06:30 AM - 04:00 PM |
| Wednesday | 07:00 AM - 04:00 PM |
| Thursday | 07:00 AM - 04:00 PM |
| Friday | 07:00 AM - 04:00 PM |
| Saturday | 06:30 AM - 04:00 PM |
| Sunday | Closed |
Testimonials
This restaurant is an antidote to all those chain restaurants/pubs. Personal and friendly service, home made food, and the Lasagne we had today was delicious - lovely!
We wish to thank you all for helping us give our mum a wonderful birthday, it was so special to see her surrounded by most of her family on her 80th birthday. The food was lovely, and your restaurant was so perfect for her on her special day. Everyone has praised the food and it was beautifully cooked and presented. Your staff were so cheerful and nice, and thank you again for making us all happy on our mums special day.
We would recommend your place to anyone, from a very grateful D & L Grey DEC 2013
Thanks,Toni and staff - I've been coming here for years and the food and service are always excellent.
I am satisfied to discover your distinguished way of creating the publish. Now you make it easy for me to realize and put into action the idea.
[url=http://louis-vuitton-ipad.sixsigmadss.com]housse ipad vuitton[/url]
We recently used Barringtons catering for a family party at home. We cannot praise them highly enough. The food was wonderful,the range of sandwiches and other nibbles incredible and it was delivered to our house exactly on time thus reducing any stress or worry. All our guests commented on how wonderful the food was . Thankyou for helping to make our celebrations all the more special.
Just wanted to say a big thank you for Sunday, it was the perfect end to my brothers 30th birthday weekend. Your staff were excellent, very attentive & made sure we had everything we needed. Very Smiley.
The food was great, good portion sizes, hot & very tasty, and the added bonus of being reasonably priced.
I would not hesitate to recommend you to others. Kind regards, Rhianna
15 of us had brunch at Barringtons after my brothers 30th birthday party.
The food was excellent and the staff very friendly and attentive.
Add to this very reasonable prices and I wouldn't hesitate to recommend this cafe to anyone.
Barringtons have provided the Surgery with bbqs and buffet lunches on many occasions and we would highly recommend them. Would also suggest a visit to their High Street Restaurant for morning coffee/lunch/afternoon tea.
Thoroughly enjoyed a wonderful afternoon tea, highly recommended.
Best Around, Really Recommend, Impressive, Nutritious, Gorgeous Tasting, On-time, Nothing to much trouble, Superb!that's 'BARRINGTONS'
Toni provided an outstanding service. Plenty of delicious freshly prepared food and really tasty too. Great value for money. She's definitely doing it right.
Thank you so much for making the tribute to my dear grandad so special.
Toni runs a great catering business, with the hub of it being 'Barringtons'. A good place for a meal, coffee or business meeting. Underutilised as it is a bit off the main high street and misguided people opt for the big chains."
Toni and her team at Barringtons provide great cuisine and great service - dedication to professionalism in all they do and always with a friendly smile. Whether you use the restaurant (as I have) or use Toni's team to as an outside caterer (as I have also) - the experience is always a good one. The proof is in the (tasty) pudding of course, or the (fine) coffee, (delicious) main course or starter - so why not find out for yourself? :-)" Tim
Have been using barringtons for the last three years,Excellent food,very reasonable prices,terrific service, extremely friendly staff.
The only place to eat in Leighton Buzzard thank you to Toni and her girls.Would recommend it anytime.
Toni thankyou so much for Wedding cakes they were fab and looked absolutely stunning i just wish i could upload a photo , also for the great food on the party night . Best catering in town.

I am programme secretary of Milton keynes Ramblers.

In April I organised a night walk in Leighton Buzzard. 6 of us met at 8 o'clock in the Ship in Linslade,We had a nice meal, friendly service.

At 11:15 PM we set of on a 14 mile circular walk via Old Linslade, Ledburn and Mentmore

After the walk we went to Barringtons where were served a good breakfast

I would like to compliment the above local businesses who looked after us very well

Upon the death of my wife i asked Toni if she would organise the refreshments for after the funeral. She and her staff catered for everything - preparing and setting out a wonderful array of food and making sure that i had nothing to do. Her ladies did a wonderful job and everything was left clean and tidy afterwards A great weight off my mind. Would recommend to anyone.

Barringtons supplied the food for our mother in law's funeral. The compliments just kept coming. A beautiful array of sandwiches, snacks, finger food and cakes. "The best quiche I've ever tasted" "Just try one of those sandwiches" "Are there anymore of those round things?".... just some of the comments. Many thanks Barringtons.

Very impressed with quality of food & presentation, certainly come again
Excellent service & quality of food. Highly recommended.
Good food, good service, clean premises and friendly staff, what more could you ask.
It's home from home without the washing up.
I love this place – always get a warm welcome, delicious, well presented food. Toni's scone's are to die for. It makes a cold morning's shopping so much nicer. Your friendly company and the girls makes my week.
I am impressed your staff took the time to get to know my name & remember it. Keep up the good work.
I have been visiting Barringtons for a long time now. I always look forward to the visit because everything is first class.
Thanks Toni and staff, for a wonderful year of good food and excellent service.
Many thanks, Toni for your excellent service again.
Just a note to say a big "Thank You" for helping to make my father's funeral a more bearable day. All the pressure was taken away and your ladies were so friendly & efficient. They left the house as they found it which was great. Everyone said how much they enjoyed the food & the scones disappeared so fast there were none left fore me when everyone had gone.
Many thanks for your excellent service, as always.
Very many thanks for providing such a wonderful feast following my fathers funeral. I know he would have enjoyed the food, which was delicious and varied . The service was excellent.
Toni and staff, thank you for making us so welcome.
Many thanks for your courtesy throughout the year
Thank you for the support & friendship you have given me over the last three or four years. Thank you also for the quality of food and service you have provided . I will always be thinking of Barringtons.
Thank you very much, Toni for a most enjoyable evening from 33 very satisfied diners. The food was excellent, plentiful and well served by pleasant & attentive staff. Festive tables & a lovely atmosphere all combined to our very good evening.
Toni, just to let you know we had many comments on how much people enjoyed their lunch. Many thanks and well done.
Many thanks Toni, for the superb service & food you supplied for our 50th. It can only be described as "Perfect"
Just a quick note to say thank you for organising the funeral reception for my father-in-law. The quality & selection of food and the very courteous & helpful attitude of your staff was fantastic & ensured that the event went well. We were very impressed with the kitchen which was left neater & tidier than before. Thank you again for giving our dad such a good "send off"
Please accept our thanks for the splendid buffet your organised for our Golden Wedding Party. Everyone commented on the quality and presentation of the food. The buffet really did play a big part in a memorable day for us.
A great big thank you to you & your staff for making my 60th such a memorable occasion. The food, service & high standards of courtesy & professionalism were exemplary. Thank you again.
Wow! What a meal you prepared for our guests & ourselves last Saturday. We enjoyed every aspect, not only the food, which was delicious, but the anticipation of the arrival of the next course, each looking like a work of art on the plates. We must also compliment you on the way the kitchen was left after you had finished. It was a pleasure not to have to clear up in the early hours of the morning after our guests had gone. With your input it was a superb evening for which we thank you.
Thank you Toni, for the superb assortment of dishes which were so delicious. All our guests complimented me on the food, but there was no way I could take the credit for such a lovely spread. Thanks again for making my husbands birthday party so successful.
Thank you so much for the beautiful refreshments. The food was ample and nicely served. I would wholly recommend your services to anyone.
It was lovely to return home to the wonderful buffet you prepared for us. It was beautifully displayed and everyone commented on the quality and variety. Thank you so much , it was a big job, beautifully attended to.
I had some concerns over using a professional caterer, but WHY I have no idea as the quality & quantity of your food was truly amazing and the presentation 1st class. Value for money - ABSOLUTELY! I can't thank you enough and would recommend you to anyone. The family & guest all enjoyed the buffet so much and send a big thank you .
Good food, well cooked & presented - what more could you do
Good food & served with finesse.
Keep doing what you do – it's great.
Very enjoyable meal – Good quality & sevice, excellent veg, loads of variety & not overcooked.
Thank you for a first class dinner and excellent service.
I absolutely love coming to Barringtons. Lovely atmosphere, superb food, very attentive, pleasant staff, always willing to help.
Best cooked breakfast in Town. Thanks Barringtons.
Thanks for another year of good food and excellent service.
Thanks Toni, for doing a brilliant job on the cake, my friend loved it.
Our first visit to your restaurant (we're Londoners) We thoroughly enjoyed our meal & will certainly come again.
Thanks for taking care of my "tum" , throughout the year.
Always get a warm welcome from staff and the food is so tempting.
Thank you for your excellent food and service. Your courtesy & efficiency are most impressive.
Thank you for all your help in the planning & execution of our event. Everyone was very complimentary of the excellent food & service, especially the Poached Salmon & Prawns.
Out of the blue I found your place. It was like a mirage . The food and service was first class. Will definitely come back.

Add a testimonial
Events
No events yet.
Add an event