Description
Our journey started on August 10th, 1998. Our vision, to produce quality innovative fresh sandwich fillings - mainly prepared by ourselves - setting us apart from other food establishments.

Since those early days, Reubens has gone from strength to strength and is here to cater for your personal and professional food requirements. Providing a wide selection of food, both in store and as part of our buffet range. Fresh sandwiches and quality sandwich platters are our speciality.

We offer freshly baked breads from a local traditional baker, baguettes and selected cakes are baked by ourselves on the premises and of course the usual accompaniments such as crisps, drinks and chocolate bars are always available. And during those cold winter months, we offer a superb range of home made hot food.

We make your sandwich the way you want it, in front of you. From the freshness of our produce to the friendliness of our staff, Reubens offers the best of everything.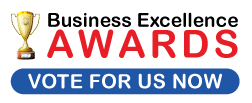 Testimonials
We have Reubens cater for visitors to our company recently and the food was perfect. Fresh, well presented nd very tsty.
best place by far in town. amazing food, cheap prices.

keep up the good work
We are a local business who have used Reubens for many years for business buffets and our general lunch requirements. The order process is very simple and deliveries are free and prompt. The sandwiches are great, always fresh with a wide variety of fillings. I wouldn't hesitate in recommending Reubens. Keep up the good work!
We were recent visitors to the UK from Australia and were delighted by the delicious food and wonderful service we received. Every effort was made to ensure we throughly enjoyed our food - the staff were so friendly and the food was wonderful. We'll definitely visit again on our next holiday and will recommend it highly to others

What a selection of food to choose from in this delightful establishment. From a humble cheese sandwich to my own favourite, crayfish with sweet chilli sauce on brown bread, all utterly delicious. Everything abour Reubens is classy and I just love the way the sandwiches are freshly made, wrapped and then sealed with a little Reubens tab to finish. A clean, smart establishment with very happy staff. I would give them a score of 10 if I could.

Add a testimonial
Events
No events yet.
Add an event