The Green House
Description
The Green House has opened its doors at 6 Market Square, Leighton Buzzard.
Once called Greentea, the idea was born on the kitchen table of Jackie Burgess' cottage. Jackie and her daughter Stephanie outgrew their first home and have spent months restoring their new venue called The Green House.
Jackie said: "With a society saturated with fast food chains and take out coffee, we wanted to bring back the ideal of a little old fashioned tea room to Leighton buzzard – it has gone from strength to strength. We offer a tea menu of around 25 teas ranging from the standard English breakfast to a fine green Japanese cherry tea. We have good coffee and a rather fantastic hot chocolate and baileys."
If tea is not your tipple then you can settle in and have a glass of wine as The Green House is fully licensed. With a full menu boasting such delights as salmon, scrambled eggs and muffins, and a scrumptious display of cakes and pastries, all are served in friendly and relaxed atmosphere.

Saturday evenings at The Green House will see live music – why not pay them a visit for details.
** NOTICE **
Welcome to the only night café in town. We are opening the doors on a Friday night and welcoming you to the WINE CLUB. No need to be a member, just a love of the finer things in life. Every Friday night we will be open for Wine and Tipples of your choosing, why not come along?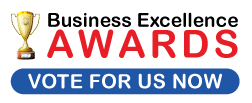 Testimonials
Teas,Coffees, Cakes, Paninis..they will even do you things not on the menu if you ask nicely.. What more could you ask for and the best in town. Staff friendly and excellent ambiance though can get busy at times but would recommend this place to anyone... :-)
Myself & 'The Girls' go to venue when we need a treat beyond the realms our respective sofas and kettles/coffee makers can provide. Working mornings, I have also had the pleasure of sampling the menu. Lots of choice, good prices and a wide variety of spectacular mugs and tea cups.. :-)
Fantastic atmosphere, delicious food, friendly staff! What more can you ask for? Oh, and brilliant prices!! Definitely worth a visit.
Lovely tea room, great food (especially the caramalised bannana waffle!) and a really friendly atmosphere. Jackie's even converted me from a coffee drinker to a tea lover! If you want good food and a relaxed atmosphere, Green Tea is the place for you.
The warmth and hospitality of Green Tea is something to behold. It is social gold, offering fun and humour, as well as a place to think and collect your thoughts! The food and drink are very good as well.
My daughter (5) loves this tea room - it makes her feel very grown-up. She has a glass of fresh milk and a huge slice of chocolate fudge cake every time we visit. I love it too for their fabulous old-fashioned tea cup and saucer. The ambiance is wonderful and cosy.
I just bit my lip I got so excited about this place! my favourite cafe in Leighton Buzzard. Im from Dublin in Ireland and i come all the way just to get a spinach and mushroom omelette and some chocolate flake tea :)
Lovely and relaxed place to have a drink and something to eat. The staff are really friendly and accomodating. Also there is a fantastic range of speciality teas available!!
They use the most adorable antique tea cups and saucers. A lovely place to have lunch with the girls!
I love it! It is a warm and friendly place to sit and have a cup of tea (or coffee), to catch up with the town gossip,or meet friends in a lovely relaxed atmosphere. Try their toasted sandwiches - they are to die for! Give it a go, you'll love it too.
Add a testimonial
Events
No events yet.
Add an event