Description
Yoga for Stretch & Relaxation
Increase Strength
Increase Mobility
Increase Flexability
Decreased Stress
Learn how to relax
Learn how to control breathing
Yoga For Everyone;
Disabilities
Groups
Anti Natal
Children
Work Place
Private
Contact Pauline on 01525 237600 to discuss your needs.
Each class is tailored to suit students with gentle or strong postures, short or long relaxation or a mixture of the two.
Yoga For Stretch & Relaxation.
Pauline Curtis will offer a warm and friendly service that will make you want to come time and time again.
Please call Pauline for a chat or to book your place.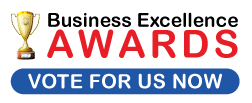 Testimonials
No testimonials yet.
Add a testimonial
Events
No events yet.
Add an event
Documents
The following document is in PDF format. You will need to install PDF viewing software if your computer does not already have it. We recommend Foxit Reader or SumatraPDF; both are free downloads.
What is Yoga?
WHAT IS YOGA?
There are different types of yoga, but in the West we mainly follow Hatha Yoga. This yoga aims to bring balance to the practitioner using breathing techniques and posture work.
My breathing techniques follow Swami Gitananda's teachings, safe practises allowing personal development to each student. Being a qualified British Wheel of Yoga teacher my main teachings are based from TKV Desikachar. I attend regular training both from the BWY and other accredited bodies.
The classes are for all abilities, a system of physical and mental progress, which is non-competitive. Regular practise improves general health, affecting all body systems through postures, breathing and composure.
Assists with stress control, relaxation and concentration. Improves flexibility, strength & suppleness.
For more information contact Pauline on 01525 237600