Description
Different from traditional gyms, Curves is a facility designed especially for women. It is a simple circuit with no weight stacks to change and no set classes. They offer a 30-minute fitness and weight loss programme with the support you need to exercise and stick to it. A Curves workout allows women of all ages and fitness levels to combine strength training with a cardiovascular workout through safe, efficient hydraulic resistance, making it possible to work every major muscle group.

Curves have a team of welcoming, supportive staff who offer one-on-one training and are on hand to help and motivate you. The comfortable friendly atmosphere has helped women of all fitness abilities commit to an ongoing fitness programme and achieve results.

Based opposite Argos, Curves in Leighton Buzzard have been helping women achieve the results they want for over 3 years. They have members from teenagers right up to their 70's of all shapes and sizes. Most members join for weight loss but the programme at Curves is just as suitable for general upkeep of fitness. The principle being that diet is a temporary measure but to compliment this with exercise as a way life is the best way for a healthy lifestyle.
October is Breast Cancer Awareness Month.
October is a very exciting time of year here at Curves because it is our Breast Cancer Awareness month. We are hosting numerous events throughout the month including; a coffee morning, a cake sale, a 'Bring and Buy' sale for nearly new clothes, a weekly lottery, a raffle and our annual Bra collection. All proceeds will be donated to the 'Breast Cancer Care' charity. Make sure you come in, bring your friends and join in the fun. All new members can join for free with a donation to the charity, so it's all for a good cause. Any donations of Nearly New (not jumble!) clothes, prizes for the raffle or old bras (in any condition) are gratefully received.
(see attached picture)
A Date for your Diary - 12th November 2012
The girls from 'Bone Matters' will be in the club to carry out bone density scans for both men and women. In the UK 1:2 women and 1:5 men over the age of 50 have osteoporosis. The condition tends to begin in the early 20's. Sufferers generally do not realize they have the condition until they break a bone by which time it is too late for them to take the most effective action. For more details and to book an appointment please give us a call on 01525 219800 or pop in to see us.
For more information or to book free tour and evaluation call the numbers and website provided or just pop down for a visit any time.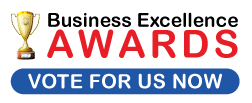 Testimonials
This is a great club. The staff and members are all really friendly. I managed to lose weight without having to spend hours on a treadmill. I unfortunately had to move out of the area otherwise I would definately still be a member today!!
Add a testimonial
Events
No events yet.
Add an event