Cardio Kwon-do
Description
Want to get fit but don't want to pay exorbitant monthly gym fees?
Would you like to be put through your paces, get your heart pumping, lose weight, look and feel great AND have great fun while you're doing it?
Well now you can, Matthew Wright has a Black Belt, 3rd Dan in Tae Kwon-do, he has been a martial artist for about ten years and is also a qualified instructor.
Matthew has developed Cardio Kwon-do as a fantastic get, and keep fit routine without any of the pain you could expect if you were doing the full contact martial art of Tae Kwon-do.
Classes are professionally run, very safe yet very informal, you will not be tied in to any long term contracts and simply pay as you go, prices are just £4 per training session which lasts for 1 hour.
You can save money by paying £10.50 for 1 weeks training (3 sessions) or £36 for 4 weeks worth (12 sessions)
All sessions are currently held in Heathwood Lower School, Heath Road, Leighton Buzzard where you can just turn up on a Monday or Thursday evening or Saturday morning.
Typical session would include:
Cardio Kwon-do
Cardio Kicking
Boxercise
Circuit Training
Pad Work
Stretching
Kick Boxing Techniques (optional)
Check out our
Facebook
page for more details -
http://www.facebook.com/pages/Cardio-Kwon-do/118094618200664
Matthew is also a qualified First Aider so, to get fit, feel and look great, in a fun and safe environment and get put through your paces from one of the areas most qualified and experienced trainers, either turn up at Heathwood Lower School or call Matthew Wright on 07921 518128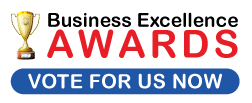 Opening Hours
Monday
07:00 PM - 08:00 PM
08:00 PM - 09:00 PM
Tuesday
Closed
Wednesday
Closed
Thursday
07:00 PM - 08:00 PM
08:00 PM - 09:00 PM
Friday
Closed
Saturday
10:00 AM - 11:00 AM
Sunday
Closed
Testimonials
The varied and interesting mix of training always keeps your attention on the job in hand, fitness is our ultimate goal and there is no better place to get fit than at Cardio Kwon-do at Leighton Buzzard, under the supervision of Matt.
Attending Cardio Kwon-do 3 times a week has helped me lose over 4 stone and substantially increase my fitness levels. It's great fun no matter what your age, weight or fitness level. I came on my own after seeing an advert in the paper and everyone was very welcoming. Come down and see for yourself!
I enjoy Cardio Kwon-do and have taken part in it since my dad opened the club up, im 16 and find it fun and the people are friendly and as a bonus i get to keep fit !
Add a testimonial
Events
No events yet.
Add an event
Sessions
"We have 5 hourly sessions each week to enable everyone to style there fitness to virtually all areas of their body whether it's cardio, core muscle work-out or trying your hand at self defence.

On Monday's our first one hour session focuses on circuit training, and the second session specialises in abdominal toning and strengthening (12-step sit up program)

Thursday's sessions starts with cardio kicking and boxercise. This will tone your legs and arms as well as give you a great cardio work-out. The second session concentrates on traditional ground exercises and pad work. Pad work is superb at arm strengthening, speed and focus. We have larger pads so that you can practice all sorts of leg kicking techniques too.

Saturday's is our full body interval training. A brilliant way to vastly improve your cardio fitness, lose weight and have an all over body work out. A combination of slow and high speed exercises enables you to work to your maximum every time. Highly recommended!!!!

Every session begins with a Cardio Kwon-do warm up. This is an aerobics style work-out to many tae kwon do techniques....don't worry, you do not have to know anything about it to perform well at it.

Also, every session includes the option to learn boxing, kick boxing and other self defence techniques. We also make available to you the opportunity to perform other types of exercises suited to you, and of course we are here to help you achieve any goals you wish to set!"