Harlequin Gymnastics
Description
Harlequin School of Gymnastics was founded in 1998 by Nikki Gundry. Nikki has been involved in Gymnastics for over 20 years.
We have 25 qualified coaches (certified by British Gymnastics), all of whom are CRB checked.
The school is fully insured through British Gymnastics.

Activities include gymnastics, trampoline, competition squads, recreational classes, pre-school classes.

We have mixed recreational classes, but also separate boys sessions. These classes are very successful and follow the Men's British Gymnastic Artistic Criteria. From here we select potential squad gymnasts for the boys squad.

We run our classes in a full time gymnastics centre, with a sprung floor, 5 beams, 3 bars, tumble track, trampoline and lots more.

Gymnastics improves co-ordination, balance, strength, stamina, confidence and builds self esteem. This helps develop skills used in other sports and everyday life.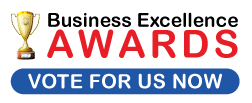 Testimonials
No testimonials yet.
Add a testimonial
Events
No events yet.
Add an event