Description
Diet AND Exercise classes in Leighton Buzzard for over 19 years

Rosemary Conley has been helping people to lose weight for over 40 years. Whether you have a few pounds to lose or much, much more you'll be delighted to know that we have local classes in Leighton Buzzard led by our established award winning franchisee Maria Burnell.

Members are losing lots of weight and are getting fitter each week. Why not come along and join them to see what we can do for you?

Our classes are friendly and welcoming and there's a great atmosphere. No one is made to feel embarrassed and your weigh-in is very discreet. If you are thinking of joining on your own, as many of members do, there's no need to worry: you're soon amongst friends at a Rosemary Conley class. It doesn't matter if you've got a little or a large amount of weight to lose. We can help you and we're with you every step of the way.

For just £6.00 and a one-off joining fee of £10.00 for your membership and diet pack you'll benefit from an exercise session which is fun, easy to follow and effective at burning fat. The class lasts for 90 minutes and includes a one to one at the scales, a motivational talk and exercise session, we have aerobics, Zumba and a wide variety of sessions to choose from.

If you're just looking to join for exercise please call or email to book your place to check availability. Exercise costs just £5.00 a class.

What you can expect from our classes...
A warm and friendly welcome.
Fully insured and fully qualified instructors
Understanding and 100% support
The complete diet pack explained in full (allow 10 minuted at the end of your first session to get together)
A five minute talk - Nutrition or health based
A fun and effective workout suitable for you to work to your own levels.
Great results
Class Fees
Membership Free
Diet pack £10.00 Weekly Class £6.00 for weigh and exercise or just £5.00 for exercise only

Free membership pack when you pre-pay for 6 weeks upfront at £36.00, or join premier club for unlimited classes

Solo Slim meals also stocked in class.

Check out our webpage www.rosemaryconley.com for futher information or visit www.rosemaryconley.tv our free online TV channel where you can see Maria teaching aerobics and boxercise, also take a look at the 2012 National Slimmer of the year video featuring Helen Elverson who attends Maria's classes and how she lost 8 and a half stone.

Contact Maria on 01908 749005 or email maria.burnell@rosemaryconley.com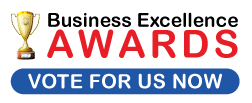 Testimonials
i have been attending Maria,s class for a couple of years I started very heavy with a lot of weight to lose, i still have a way to go but am slowly going in the right direction, if it was not for Maria and the exercise , i could easily become disheartened and end up where i started! So thank you and I will be carrying on till goal hit !no matter how long it takes
I joined one of Maria's classes in May 2011. At the time I felt quite low and had gained a couple of stone. Now, I've lost the weight, feel so much better, have made new friends. All thanks to Maria. She really is an inspiration!
Come along and learn how to lose weight, change your eating habits and feel great about yourself. Bless you Maria. I couldn't have done it without you.
Its the only class where you have a talk exercise and a laugh. Marias classes in LB are a sociable event. Plus we all lose weight
I ditto everything that has been written. I attend a class in Leighton Buzzard and was made to feel welcome from the first week, 17 months ago. I am slimmer, fitter and healthier and feel great. The workout does make you feel that you have pushed yourself and it works. Also Maria's 5 minute chat and the emails you receive give you inspiration. Try a class and see for yourself. Thank you Maria.
I was nervous joining an exercise class (not done for many years) but was made to feel welcome. Class really fun and laid back but enough to feel you have pushed yourself. Late start is also great so have time to put kids to bed. have now been for 6 weeks and not felt like not going - look forward to it. Would recommend it it :)
I have never done an exercise class with a smile on my face until I went to Zumba with Maria! She makes it fun, spurs you on and you feel the difference week after week. I have met some lovely people and look forward to going each week.
I have been attending one of Maria's other classes in Milton Keynes since May 2011. It is fantastic as I get all the support I need. The exercises are a great help and are included in the price. I would recommend coming along. You wont regret it as it was the best thing I have done !!
I attend classes in Milton Keynes and have been doing so since June 2011. Maria is inspirational and non judgemental. I enjoy the fitness routines which certainly make me feel good. Go for it you won't be sorry.
I have recently rejoined Maria's classes after a difficult time when I put on a lot of weight. I lost a stone last time I was a member and everyone was very welcoming and encouraging. The workout is very good, why not try a class.
I joined in January 2012 and am already only 1lb away from loosing a stone. I have never felt better - it's a great way to loose weight, and you get an excersize class as well! Maria is lovely - 'inspirational' is the perfect word.
I joined in January 2012 and am already only 1lb away from loosing a stone. I have never felt better - it's a great way to loose weight, and you get an excersize class as well! Maria is lovely - 'inspirational' is the perfect word.
If you want to lose weight and be fitter then Maria's classes are for you! I have been coming to her classes since she started them in LB a few years ago and I would definately recommend them because they work!!! They suit all abilities and Maria is very motivational with her brilliant routines and music.Come and join us and see for yourself :-)
I am a fairly new member at one of Maria's Leighton Buzzard classes, i started on 10/1/12 and i have lost 11lb in 4 weeks, i am thrilled and i am really enjoying the diet (yep really) and i love the exercise classes i am a premier member so i go along to a couple of the other classes for the exercise as well. I would highly recommend you come along everyone is very friendly and Maria is fab-u-lous.
Hi, i joined Marias classes in May 2010, and i promise you its the best decision i have ever made!! Maria is so nice and friendly and full of USEFUL information to guide you in changeing your entire life! i have lost 8 and a half stone and am living a complete new transformed life which is down to Maria. Please if you are reading this i assume you are considering loseing weight, join now i gaurantee it will be the best decision you ever made xx
I joined Rosemary Conley in January 2010, as wanted to lose the weight I had gained. Over the months of going to thes classes, following the meal guides, and learning how to cook in a new way, I started to lose the weight, my goal was 1 stone, by December 2010 I had lost 2 stone, I was amazed and had lost 2 dress sizes, I continued, and eventually lost lost 2 stone 12 lbs. and have kept the weight off a year later, it is the easiest diet and exercise regime you can do.

Thank you could not have done it without you
I have been going to Maria's classes in Leighton Buzzard for several years. I can thoroughly recommend them. There are a lot of regulars who would agree with me in saying Maria is inspirational, very approachable and we have a great workout. What I like is the way that she gives us choices as to the exercise routine, she is not just a follow me type, she takes her time to demonstrate the routines, especially when we get new members. Come along and give it try you will leave feeling Great!
Add a testimonial
Events
No events yet.
Add an event
Classes
Monday
9:45pm - 11:15pm St Barnabos Church Hall, Linslade - Aeorobics Class
Tuesday
6:30pm - 8pm Linslade Middle School, Mentmore Road - Aeorobics Class
Wednesday
6pm - 7:30pm Mary Bassett Lower School, Bassett Road - Aeorobics Class
7:30pm - 9pm Mary Bassett Lower School, Bassett Road - Zumba Class
Current Special Offers
Current Money Saving Offers from February 2012
Free diet packworth £10 when you pre-pay for 6 weeks at £35.00
Free diet pack and unlimited exercise when you join premier club £25.00 per month (cash or cheque 1st month then onto standing order - no tie in)
Zumba pay for 6 weeks classes at £18.00