Description
Welcome to Zumba at Redhotred

We at redhotred have been totally overwhelmed by the huge success and following our Zumba classes have created.
They are energetic, exhilarating and make you feel refreshed and full of life!
Our classes are SIMPLE, BASIC and EXCITING. They are for everyone, for all shapes and sizes and for all age groups. You do as much as you can, you work out at your own pace and quickly pick up the easy to follow dance routines to intoxicating Latin Rhythmns.
It tones up every part of you body and is a brilliant cardiovascular workout...so what are you waiting for....there's no other fitness class like the Zumba Fitness-Party?...come join us.

For more information please contact Rosa on 07721038823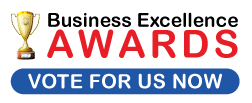 Testimonials
No testimonials yet.
Add a testimonial
Events
No events yet.
Add an event
Classes
Zumba has arrived in Leighton Buzzard! A Latin-inspired Fitness Class. Everyone Welcome!
Start and Finish the week on a HIGH!

During Term- Time
Venue: Upper Vandyke School - Dance Studio. Vandyke Road, Leighton Buzzard
Days: Mondays @ 6pm - 7pm and Fridays @ 8pm - 9pm
Cost: £5 per class, payable on the door

For more information, please email: info@perfect-timing.co.uk
or visit out website: http://www.perfect-timing.co.uk