Description
Prime Time Fitness
An exclusive, unique, privately owned, and fully equipt gym, specialising in ONE on ONE personal training for women.
That really means just YOU and ME!
Are you ready to make that change in your life, but feel intimidated by the public gym environment?
Whatever your goal maybe I can help!
Fat Loss
Body Sculpting
Cardiovascular Training
Resistance Training
Nutritional Advice and Support
Continual support and Motivation
Changing Room and Sauna
Commercial Grade Equipment
Competitive Rates and NO GYM MEMBERSHIP!
Fully qualified and insured Call Laura now for a free consultation 07958787570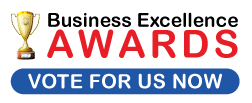 Testimonials
No testimonials yet.
Add a testimonial
Events
No events yet.
Add an event