Description
Events Incorporated Ltd are your new best friends (and to top it all, we are your neighbours too).
We have been established for five years, and are now in new premises at the top of Stanbridge Road (Stanbridge Office Buildings).
We supply and deliver exceptional group events, locally, and nationally too.
Here's how we can work for you:
Please consider us for:
Team incentive days (why not offer all your team a flight in a helicopter if they reach target?
Stag and Hen Days (make life easy and let us do all the running around)
Customer hospitality (want to get 'in' with a potential new account? Then give them an invitation they can't refuse)
Reward days (reward customers and staff alike with a day to remember for years to come)
Team building days (is your team drifting apart and too busy during the day for a chat? Spend some quality time with them on many of our structured and team building events)
Roadshows – want to take your product on a roadshow? There is nothing better than a branded activity to draw the crowd. Give them a thrill on a Segway, or handle a Bird of Prey whilst you show off your latest product.
Our extensive range of exciting activities and experiences will satisfy everyone's tastes.
Call us now – we are very friendly and want to hear from you.
Flying Days
Driving Days
Multi Activity Days
Cookery Days
Treasure Hunts
Spy Activity Days
Shooting Days
Conference and Dining
Venue Finding
And more!
An extensive list can be found on www.eventsinc.co.uk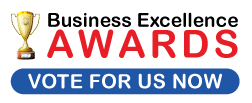 Opening Hours
| | |
| --- | --- |
| Monday | 09:00 AM - 05:30 PM |
| Tuesday | 09:00 AM - 05:30 PM |
| Wednesday | 09:00 AM - 05:30 PM |
| Thursday | 09:00 AM - 05:30 PM |
| Friday | 09:00 AM - 05:30 PM |
| Saturday | Closed |
| Sunday | Closed |
Testimonials
I have dropped you a note in the post but we all wanted to thank you so much for organising everything for us. The weekend was perfect in every way, the staff at the hotel were excellent and everything ran like clockwork.
The hen was delighted with it all.
I will definitely be passing on recommendations for you and your company whenever possible - you really made our lives so easy and the event so enjoyable.
Thanks so much again and best regards
Hi Lisa, can I just say likewise! i'll recommend you're events to anyone who asks or wants help with such a function. Dad made it and he had a good laugh at me sticking it in reverse in the professional challenge, when I should have been in first gear!! 3,2,1 go! and I shot off backwards...........easily done though if you ask me!
All the lads want to go back for sure, If you're on facebook all the pics are on there on my profile and I'm sure the wedding and baby one's will follow.
All the best and I'm sure I'll be in touch soon....................there's talk of a head wetting go kart session!!
Please pass on my thanks to the team at the centre for making the day so enjoyable.
Everyone in my sales team had a great time (although we still don't know our left from our right for the reverse steer snooker!!!)
I just wanted to drop you a note to say that Saturday's Hover and Quad Bikes went down a treat, they had a great day, so thanks for all of your help organising even the little bits.
It's often I organise corporate days etc (when we have the money again), and I will certainly be coming back to you.
(Directors Treats)
Just a quick note to say thanks so much for yesterday. It was brilliant and we all had a great time! We will definitely be recommending it to others.
(apprentice style perfume workshop)
Hi Lisa
Just thought I would drop you a quick note to thank you and the team for all your help regarding the recent Stag Weekend. You have all made organizing what can be a very stressful event very stress-free. All those attending the weekend had a great time.
I will not hesitate recommending you to anyone with similar events to organize. Please pass this on to Renee and Sonia.
Good morning everyone
I would just like to say a very big thank you from my Team and myself for our Be The Best award.
We had our track day yesterday which consisted of driving Mini Cooper S', Formula Ford racing cars and go karts. Although there are a lot of aching limbs today everyone had an absolutely fantastic day.
Once again thank you all very much and a special mention to Lisa who organised this for us.
The day was fabulous. There was absolutely no room for improvement across any of the activities that we took part in and this is reflected in the feedback sheets that we completed at the end of the day.
Thanks Lisa for all your help in the organisation of the event. It was brilliant!!
Add a testimonial
Events
No events yet.
Add an event