Description
B.C.W Plumbing and Heating is owned and run by Ben Wesley, Ben is a local man who has lived in Leighton Buzzard all of his life and has over 7 years experience in the Plumbing and Heating trade.
B.C.W Plumbing and Heating offer fantastic value and great service and specialise in the following services;
Plumbing
Heating
Installations
Service
Repairs
Tiling
Bathroom Fittings
Renovations
New Builds
System Alterations
Unvented Cylinders
Power Flushing
From now till the end of febuary B.C.W Plumbing and heating are offering the following introductory offer;
5% off on all Power flush services when quoting I Love LB.
For more information and a FREE QUOTATION contact Ben on 01525 371766/07929 594 341.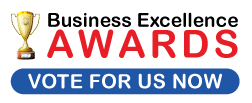 Testimonials
BCW Plumbing were very professional, clean, tidy and did an excellent job replacing our shower- they even had to remove and replace tiles without a single fault.Would definitley recommend them
Very impressed with BCW. They worked fast and efficently while maintaining a very high standard of work.

Are new boiler is working well and keeping us very warm.
Add a testimonial
Events
No events yet.
Add an event
Power Flush Service

What Is a Power Flush???

A powerflush is a cleansing process which aims to remove deposits of sludge, rust and any other debris from your central heating system. These contaminants, if left, can seriously affect the efficiency of a heating system and in severe cases a powerflush is the only option available.

What are the signs that you might need a Power Flush???

There are a number of signs to look for before deciding to go ahead with the powerflush process. These include cold areas on radiators, excessive noise from the boiler or the heating system pump, discoloured water when you bleed the radiators and the slow warming of the heating system. You might also notice the tap water getting cloudy, especially if there is a build up of limescale as well.It is also recommended that the powerflush process is carried out if you intend to connect a new boiler replacement to an old heating system. This is because most new boilers are condensing boilers and any contaminants already present in the heating system can quickly damage the internal pipe work of the new boiler.

Estimated Prices

10 or less radiators - £250
10 or more radiators - £290

The Prices of a power flush Service usually range between £350 - £1200+

Quote I Love LB To Recieve 5% off your Power Flush Service until the end of Febuary