Description
PHILIPPA JARVIS BSc (Hons) DIPTP MRTPI
Profile: I am a qualified planning consultant with over 20 years experience gained in Local Authority planning departments. Since 2004 I have been working as a sole practitioner providing expert planning advice to a range of clients including both private and public. In 2009 I set up a company to look to expand the services and work provided.
Expertise: I can assist with pre-application discussions with the local authority and advise on and prepare / coordinate planning application submissions. I typically work alongside architects, surveyors and other experts whose skills may be required to provide a suitable application submission. I also have considerable experience in dealing with appeals if applications are turned down by the local planning authority. I maintain an ongoing knowledge of the policies and processes involved in what is rather a complex 'minefield' of continually changing information and advice. As well as working with individual private clients, I would be happy to assist with community and other similar groups. I am familiar with the government's planning reform and ideas of Localism and Neighbourhood Planning.
Experience: I have worked on a vast range of projects including applications and appeals, from small house extensions to large residential estates and leisure complexes. Clients have included many local authorities and a range of private clients dealing with both residential and commercial schemes
Call Philippa on 07725 536032 for more details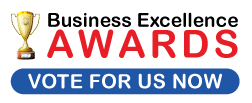 Testimonials
No testimonials yet.
Add a testimonial
Events
No events yet.
Add an event