Description
UK and worldwide courier and light haulage service. Delivering your goods all around the UK and the world. Anything, from a letter to parcels and pallets. Using our urgent dedicated service, where you goods will be collected ASAP, usually within 1 hour of your call. Then immediately be on their way for delivery. Or you could use our next day parcel service, where we aim for your goods to be delivered by the end of the following day. Timed deliveries are also possible with this service. Our services include:
Next day parcel deliveries UK and international - Next day parcel delivery service, 24 or 48 hour or a choice of next day timed deliveries.
Driver Hire - Have a man and a van for the day for all your local deliveries, whether home delivery or multiple drops. (All our drivers are used to doing 50 drops plus a day)
Drivers mates are available on request. All items are tracked so we know where your goods are at all times.
We pride ourselves in being honest, friendly and professional, and wish to see all our customers happy, and for them to know they are getting a top quality service.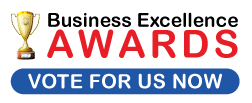 Testimonials
No testimonials yet.
Add a testimonial
Events
No events yet.
Add an event